An artificial intelligence (AI) model trained like ChatGPT to allow clinicians to predict a person's risk of having a heart attack by looking at their retina could have "huge public health implications", according to its developers.
A team at Moorfields Eye Hospital and UCL Institute of Ophthalmology (IoO) has created RETFound, an AI model that is trained to detect sight-threatening illnesses, as well as predicting conditions such as diabetic eye disease, glaucoma, Parkinson's disease, heart attacks and stroke.
It is hoped the system, trained using vast amounts of NHS data, could contribute to the Government's ambition of making the UK an AI "superpower".
Pearse Keane, a professor of artificial medical intelligence at University College London (UCL), told the PA news agency: "We've known for more than 100 years that you can see signs of systemic disease from examining people's eyes.
"We felt that we could try and supercharge this by the combination of big data, advanced imaging and the latest advances in AI.
"That's something that would be really powerful. Imagine when you went for your eye test it could pick up if this person is at risk of having a heart attack in the next five years, then maybe there will be huge public health implications."
AI models – which are programmed to analyse data to find patterns and make predictions – were put in the spotlight following the launch of ChatGPT in November 2022.
They were described as "transformative" by the Competition and Markets Authority (CMA) earlier this year after it released a report on the market for the systems, how they could evolve, and what risks or opportunities may arise.
Instead of using words like ChatGPT, RETFound uses imagery from millions of NHS retinal scans.
"These foundation models don't just take in text or language, they can also take in images and other kinds of inputs," Prof Keane said.
To train the system, the team used a technique called a "masked auto-encoder", in which 80% of an image is covered and the model has to learn what pixels have been masked.
Developers have made RETFound open source, meaning researchers across the world can use the algorithm.
"You might be an ophthalmologist in Tanzania and you want to develop an AI system that can do diabetic retinopathy screening in your local population," Prof Keane said.
"You could get our model, and you could fine-tune it with a small amount of East African data and have a model that can work in that setting potentially."
He added that RETFound is also "fairer" when it comes to assessing the retinal scans of different ethnic groups.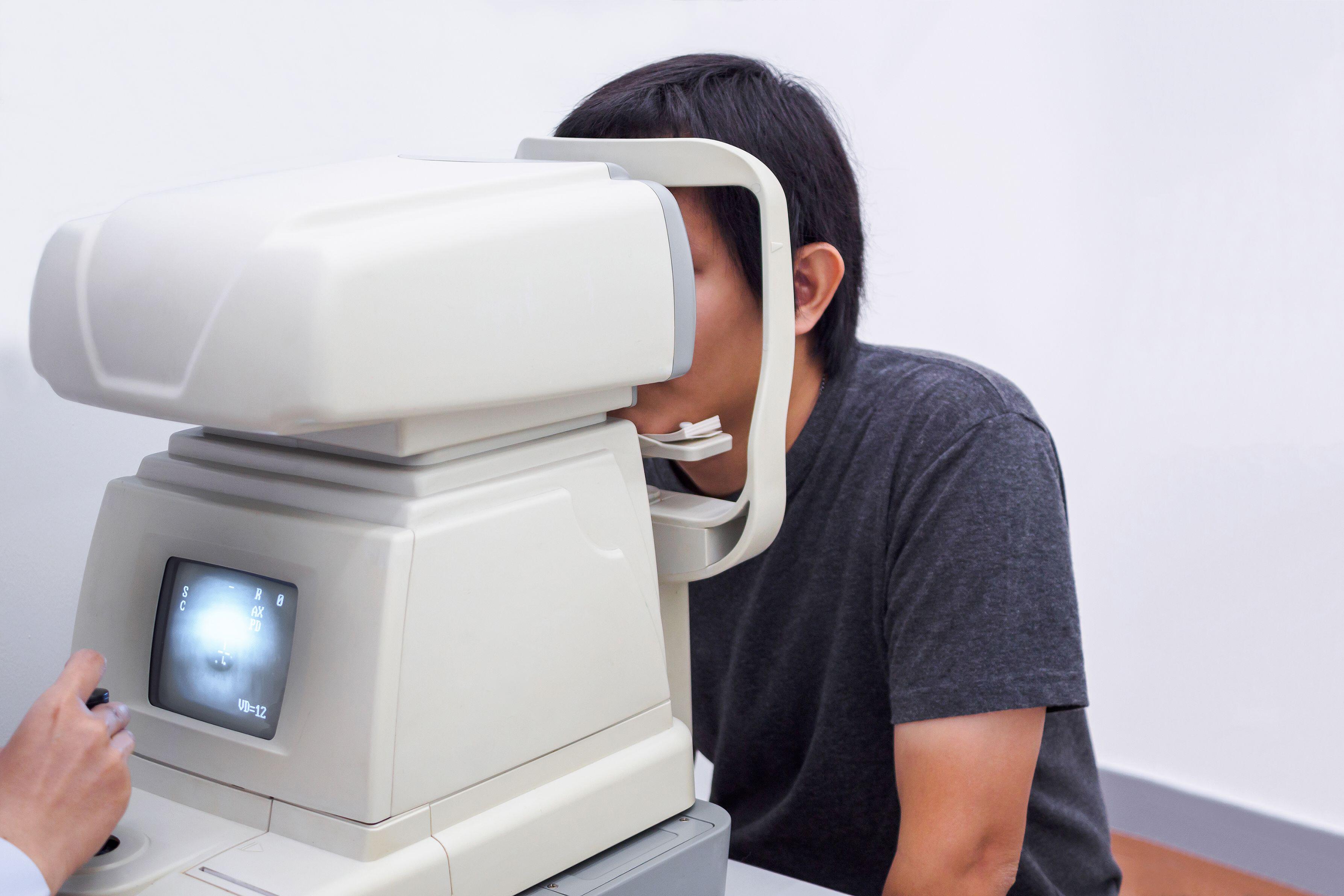 "I think a big shortcoming of current AI systems is, if you have a model developed in London and maybe it's trained on photos from a white Irish guy in his 40s, then maybe that's not going to work as well on a patient in Ghana with diabetic eye disease.
"This is about trying to make these AI systems robust and reliable and safe and fair for the future."
In September 2021, the Government launched its 10-year National Artificial Intelligence (AI) Strategy to utilise the power of technology and help solve climate change and public health issues.
The Department for Digital, Culture, Media and Sport said it hoped the blueprint would allow the UK to "play a leading role in shaping the way the world governs" AI.
Prof Keane added that RETFound "is an example of world-leading NHS data combined with top computer science expertise from a UK university".
He added: "The UK talks about being an AI superpower, and who knows whether that's a possibility, but actually one of the best opportunities would be for us if we can combine NHS data with world leading universities, then maybe we have a chance – at least in the area of healthcare."
He also said the model could be a "cornerstone" in how AI is used to prevent blindness around the world.
"The reason why I think that this is really, really cool and we're so excited about it is because I think that this could be the cornerstone for pretty much all global efforts to use AI to prevent blindness, of which there are hundreds."
The release of RETFound comes after a team led by Prof Keane found eye scans powered by AI could be used as a tool to detect Parkinson's disease.
The study by Moorfields Eye Hospital and the UCL Institute of Ophthalmology used AI to analyse a 154,830-strong dataset to pick up on retinal markers.
All patients were aged 40 and over and had attended secondary care ophthalmic hospitals in London between 2008 and 2018.
The process was repeated using data from the UK Biobank, assessing 67,311 healthy volunteers aged between 40 and 69 who were recruited between 2006 and 2010.
The team found people with Parkinson's had a thinner ganglion cell-inner plexiform layer (GCIPL) and inner nuclear layer (INL) in the eye.
It is hoped the technology could be developed into a pre-screening tool for those at risk of developing Parkinson's, allowing them to take steps to slow the onset down.