One person has died and eight others were taken to hospital as firefighters responded to an apartment building fire in Chicago.
Video from outside the building in the Kenwood neighbourhood of the city's south side showed bright orange flames on multiple floors before firefighters got them under control.
Damage was visible from the ground, including blown-out windows and a blackened building exterior.
Fire commissioner Annette Nance-Holt said the fire began on the 15th floor and travelled up to the 24th floor as firefighters worked to put it out.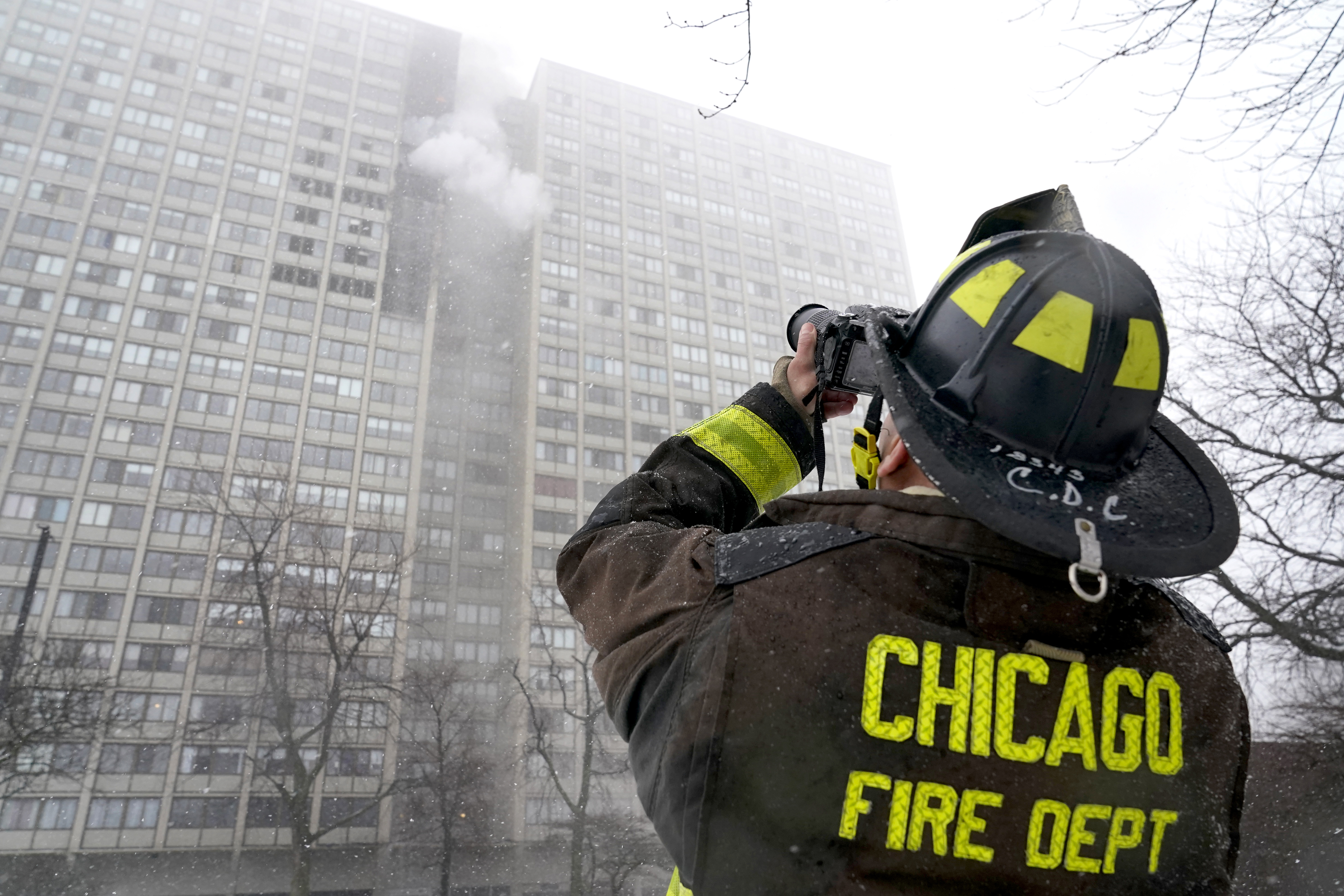 She said the eight people taken to hospital were all stable by early Wednesday afternoon, and one firefighter had a minor injury but was doing well.
Sophia King, the alderman for the area, said the person who died was found in the apartment where officials believe the fire began.
Authorities have not released further information about them.
The Chicago Fire Department said the fire was initially reported at around 10am local time and was under control by 12.30pm.
Ms Nance-Holt said more than 300 fire and emergency medical service workers responded to the blaze; the cause is still under investigation.
She said the fire began on the 15th level and leapt up to the 24th level, travelling from one floor to another as firefighters raced to stay ahead of the flames.
"They did an outstanding job," Ms Nance-Holt said.
"It just went straight vertically, and they did everything they could to put that fire out."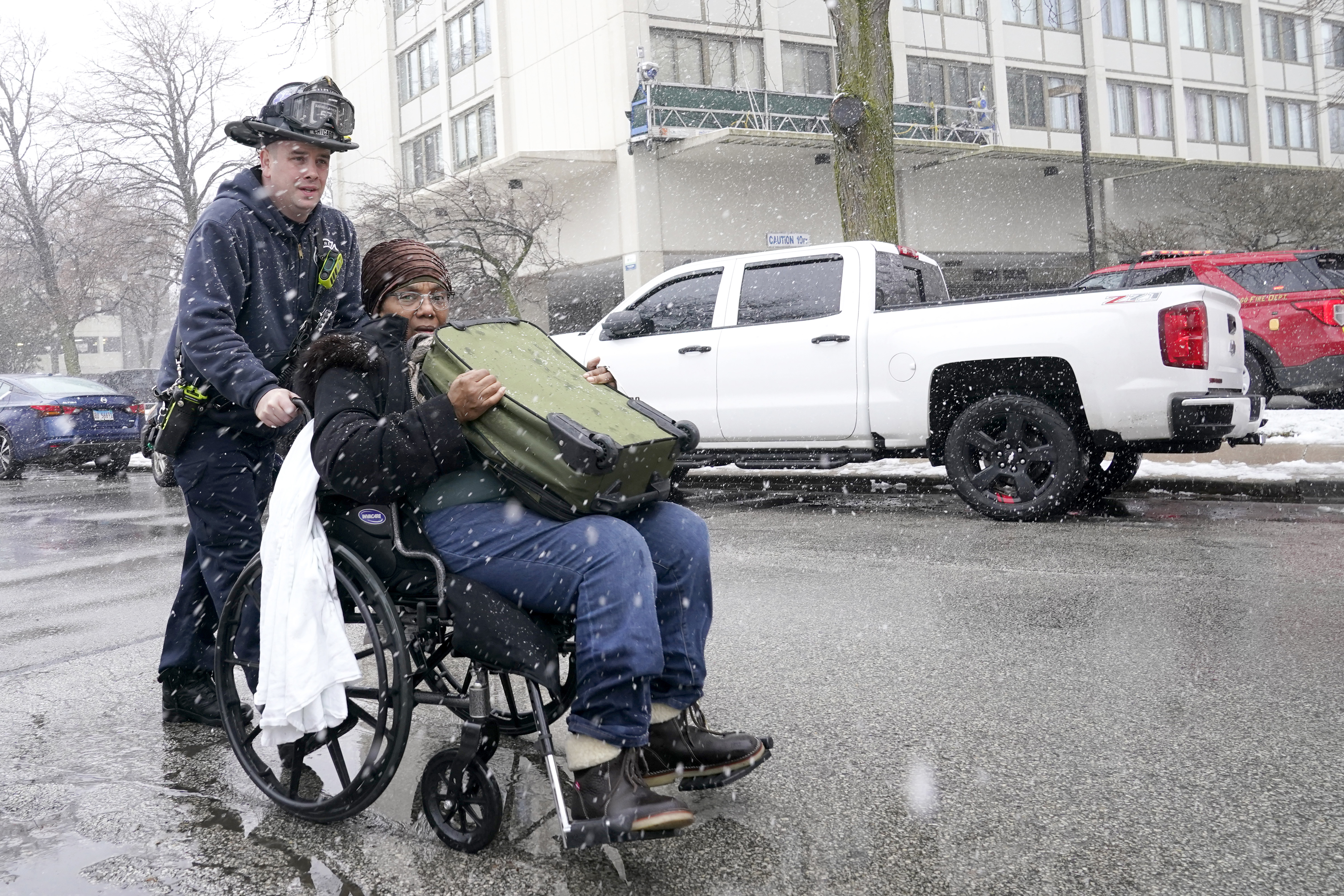 Ms King said many of the residents of the building are elderly
"I will tell you, when I first walked up, I was aghast and my heart sank," she said.
"But after talking to leadership, first responders, they have the situation under control."
Barbara Joiner, a 69-year-old resident, stood outside the building with other neighbours as snow continued to fall.
Ms Joiner said she acts as a caretaker for another woman who lives in the part of the building affected by the fire and was anxiously trying to reach her.
"Oh, my God," she said, remembering her reaction to seeing the flames once she got outside. "These flames are still rising."