An NHS trust has admitted failures in the care of a baby and her mother after the girl died 23 minutes after being born.
Nottingham University Hospitals NHS Trust pleaded guilty at Nottingham Magistrates' Court to two counts of being a registered person which failed to provide care and treatment in a safe way resulting in harm or loss, over the death of Wynter Sophia Andrews on September 15 2019.
An inquest in 2020 found that Wynter died from hypoxic ischaemic encephalopathy – a loss of oxygen flow to the brain – 23 minutes and 30 seconds after being born, which could have been prevented had staff at the Queen's Medical Centre (QMC) in Nottingham delivered her earlier.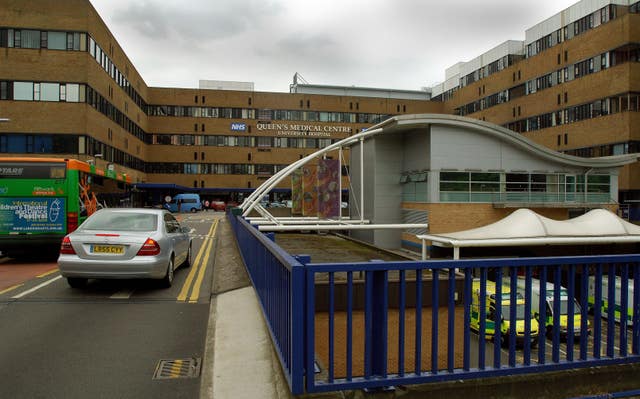 The Care Quality Commission, which regulates health services in England, announced in July last year that it would prosecute the trust on two counts, one in relation to Wynter and another to her mother, Sarah Andrews, who is attending the hearing with Wynter's father Gary.
At Wynter's inquest, a coroner said the hospital was operating in a "fundamentally unsafe" manner and concerns of staff that wards were under-manned were repeatedly dismissed.
After the CQC announced it would prosecute, the trust's chief executive, Rupert Egginton, apologised to the family and said several improvements had been made after the incident.
The trust's maternity unit was deemed as "inadequate" by the CQC in its last inspection in March 2022, with Wednesday's hearing coming as senior midwife Donna Ockenden continues her investigation into wide-ranging failures in maternity care across the trust.
District Judge Grace Leong told the court she would hear submissions on Wednesday before delivering her verdict on Friday.
The hearing continues.