Pop superstar Taylor Swift questioned "pop personified" former boyband NSYNC on their future music plans as they reunited to present her with the best pop award at the MTV Video Music Awards.
A visibly-shocked Swift was on her feet with the rest of the audience at the Prudential Centre in New Jersey on Tuesday as former boyband members Justin Timberlake, Joey Fatone, Lance Bass, JC Chasez and Chris Kirkpatrick made their way on stage to present the best pop award.
After frontman Timberlake announced the "unstoppable" Swift had won the first award of the night for Anti-Hero, Bass handed her a friendship bracelet as he congratulated her on the win.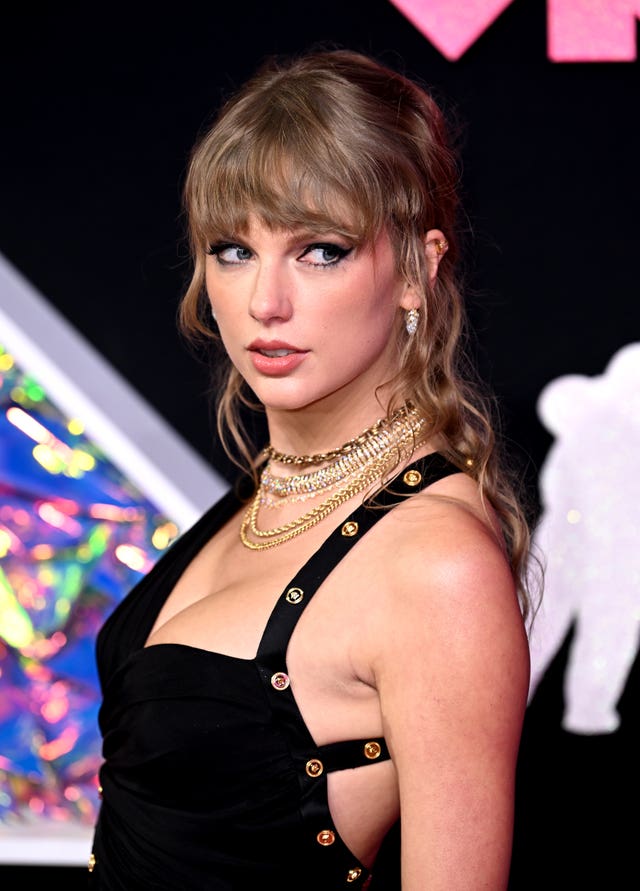 In her acceptance speech, she pointed at the group and then at her award, saying: "I am not doing well pivoting from this, to this."
She continued: "I had your dolls.
"Are you doing something? What's going to happen now?
"They're going to do something and I need to know what it is.
"You're pop personified, so to receive this from your golden pop hands, really, it's too much."
It came after host Nicki Minaj presented all five members of the former band "for the first time in a decade", with the camera panning to capture cheers erupting from the audience.
Chasez said: "Over 20 years ago we were just kids when we won best pop video for 'Bye, bye, bye'.
"It was our first VMA and it meant the world to us."
Bass said: "A lot has changed over the past two decades but one thing remains constant, a creative, boundary-pushing video leaves a lasting mark for decades."
The chart-topping boyband formed in 1995 and last recorded new material in 2002, but they did reunite for a one-off performance at the 2013 MTV Video Music Awards.