Alison Hammond and Dermot O'Leary have returned to host This Morning as they continue to fill in for TV presenters Phillip Schofield and Holly Willoughby.
On Saturday, veteran broadcaster Schofield announced he was stepping down from presenting the ITV talk show with "immediate effect" after more than 20 years on the programme.
Willoughby, who has hosted alongside Schofield since 2009, will remain on the show but she is taking early half-term holiday leave, with Hammond and O'Leary continuing to fill in on Tuesday.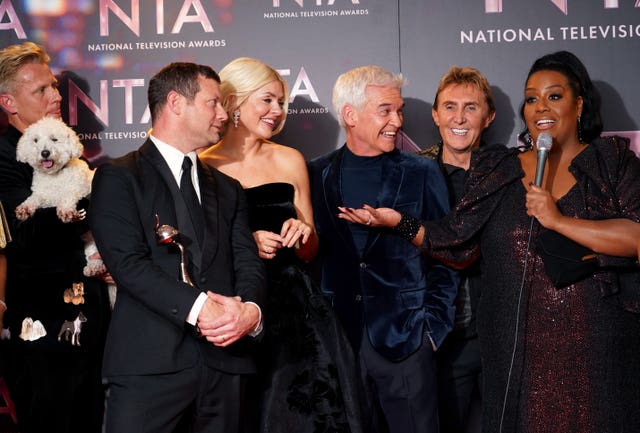 They opened the broadcast dancing to Wham! classic track Club Tropicana before interviewing Andrew Ridgeley, who was one half of the pop duo with the late George Michael.
Hammond, 48, then admitted she had dropped a homemade birthday cake for O'Leary, who have both been longlisted for a National Television Award in the TV presenter category alongside Schofield and Willoughby.
She said: "I made a cake for you, and then unfortunately dropped it so you never actually saw the cake. Sorry about that.
"It's Dermot's birthday tomorrow – you know when you drop something and it falls in the box then it didn't look like a cake, it just looked like a mush."
She later added: "I was trying to get through the door, no-one was there to help me and I dropped the cake."
O'Leary, 49, said: "I walked in and it looked like a big, mushy, tasty thing, I didn't even know you'd made it and then I came to makeup and Alison said 'I've made you a cake'.
"You're so sweet for making me a cake."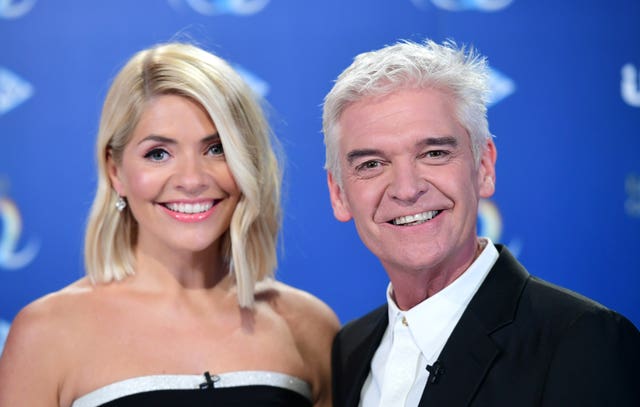 It has been confirmed Willoughby will be back in the studio from Monday June 5, but it is not yet known who will present the show for the rest of the week.
ITV has said Willoughby will "co-present with members of the This Morning family" when she returns.
Last Thursday marked Schofield's last day on the show as he said he will not be returning for a final episode.
His departure comes after he faced months of controversy including reports of a rift with his long-time co-host Willoughby, his brother's sex abuse trial and a furore over his visit to the late Queen's lying-in-state.